Back
we
+
Wild Hill Coffee
The brand launch for Warsaw-based coffee importer and roaster Wild Hill appealed to ethically minded consumers and B2B audiences, launching them successfully into the crowded craft coffee market.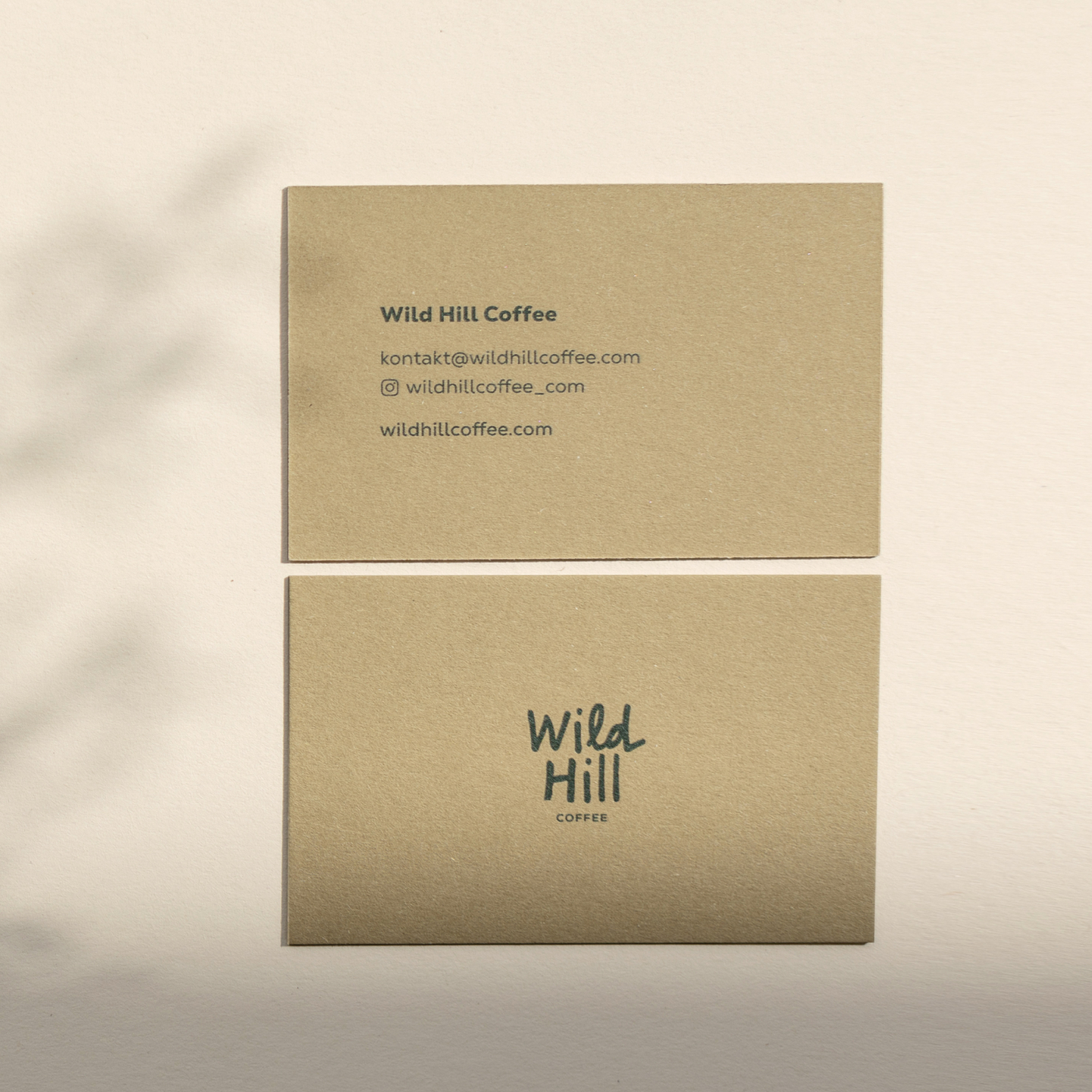 The Client
Wild Hill is a boutique coffee brand that strongly focuses on ethically sourced, organically grown beans. Their mission extends beyond exceptional coffee; they are committed to sustainability and building fair relationships with farmers mindful of their environmental impact.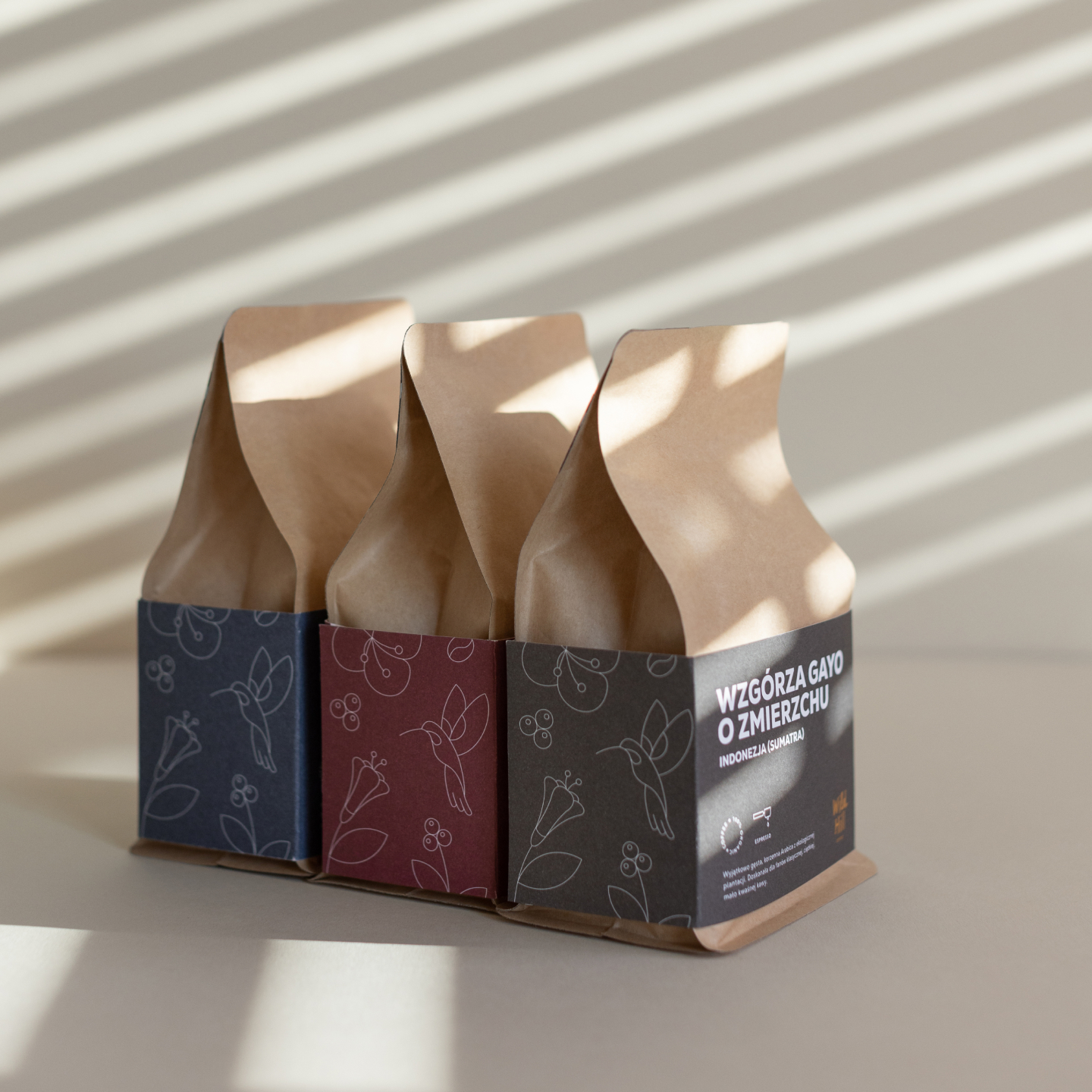 The Brief
Wild Hill knew its sustainable artisanal coffee blends were unique, but they needed the right partner to help them communicate that to the right people in the right way.
We provided strategic brand support on everything from core concepts, packaging, photography and e-commerce website. The goal was to create a unique lifestyle brand that would appeal to an audience happy to pay a premium for delicious coffee that didn't compromise their values. Every aspect of the brand had to feel aligned with its origins and brand essence of "Discover Peace in Coffee."
The Answer
Stage 1: The brand strategy and brand pillars
Through a collaborative journey where creativity thrived, we worked closely with Wild Hill to define their brand's pillars. Together, we established that ethics, sustainability, and product quality were the core values driving the identity, with a specific target audience of women. The values served as our guiding star during the design phase.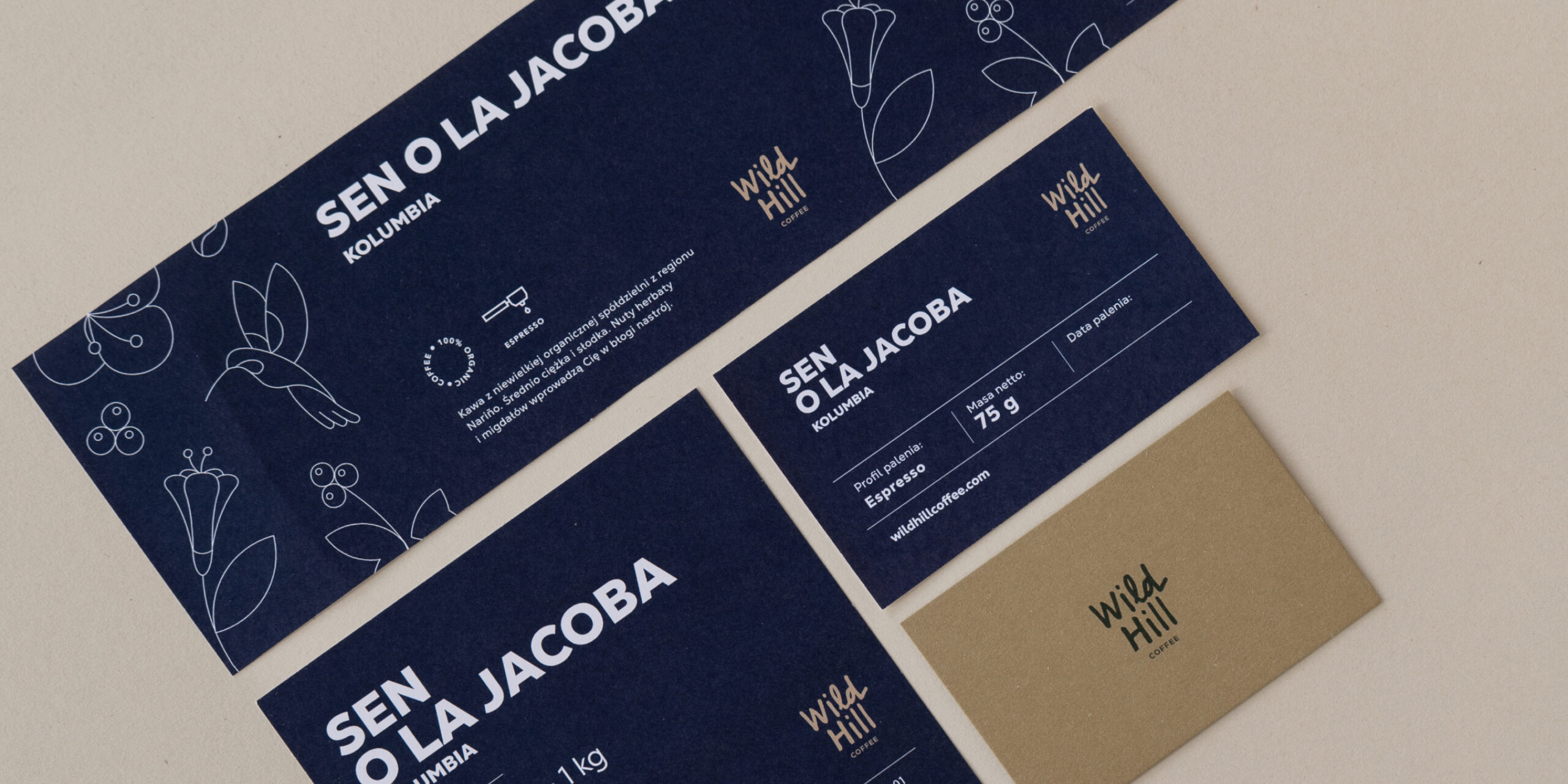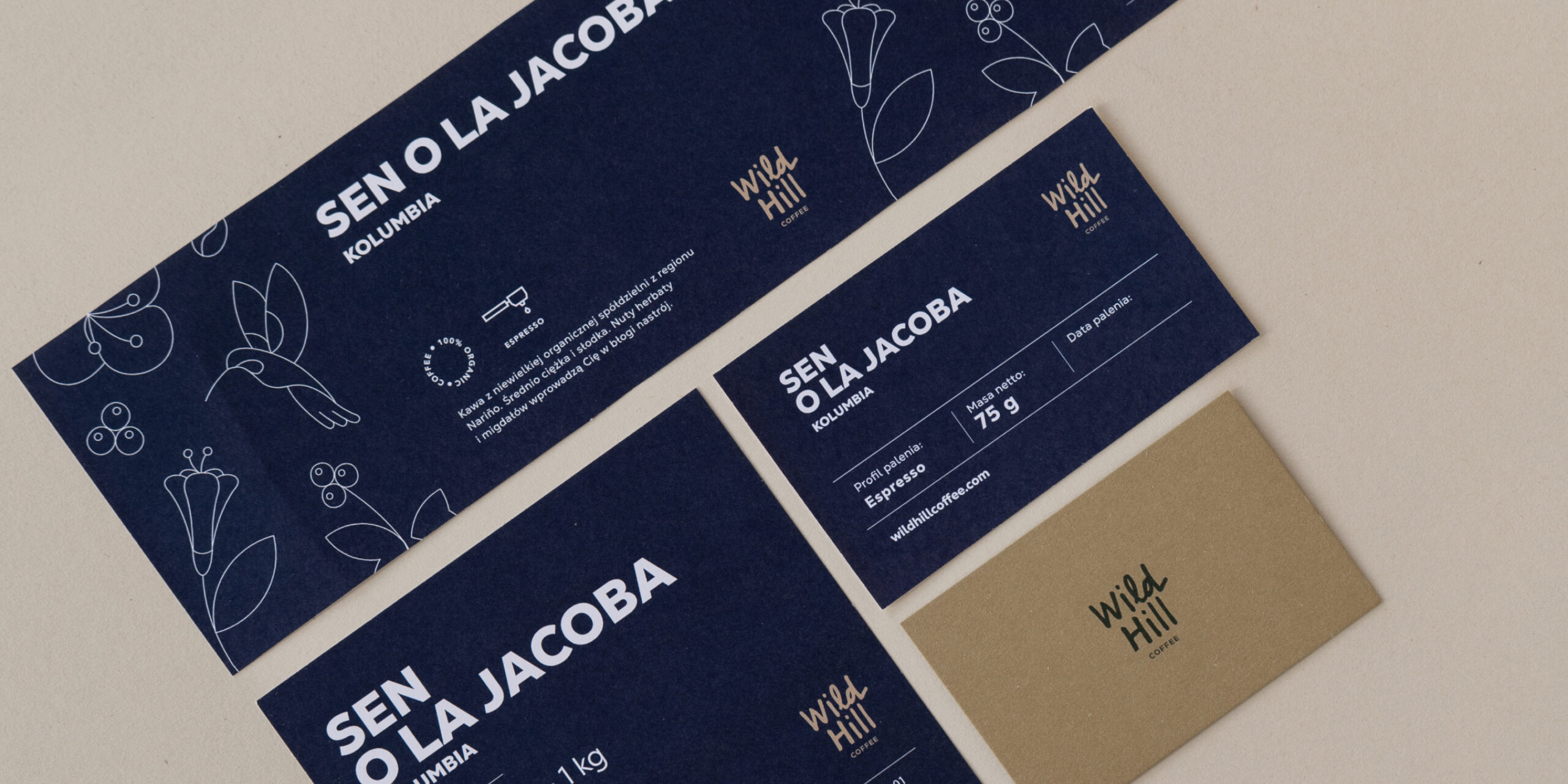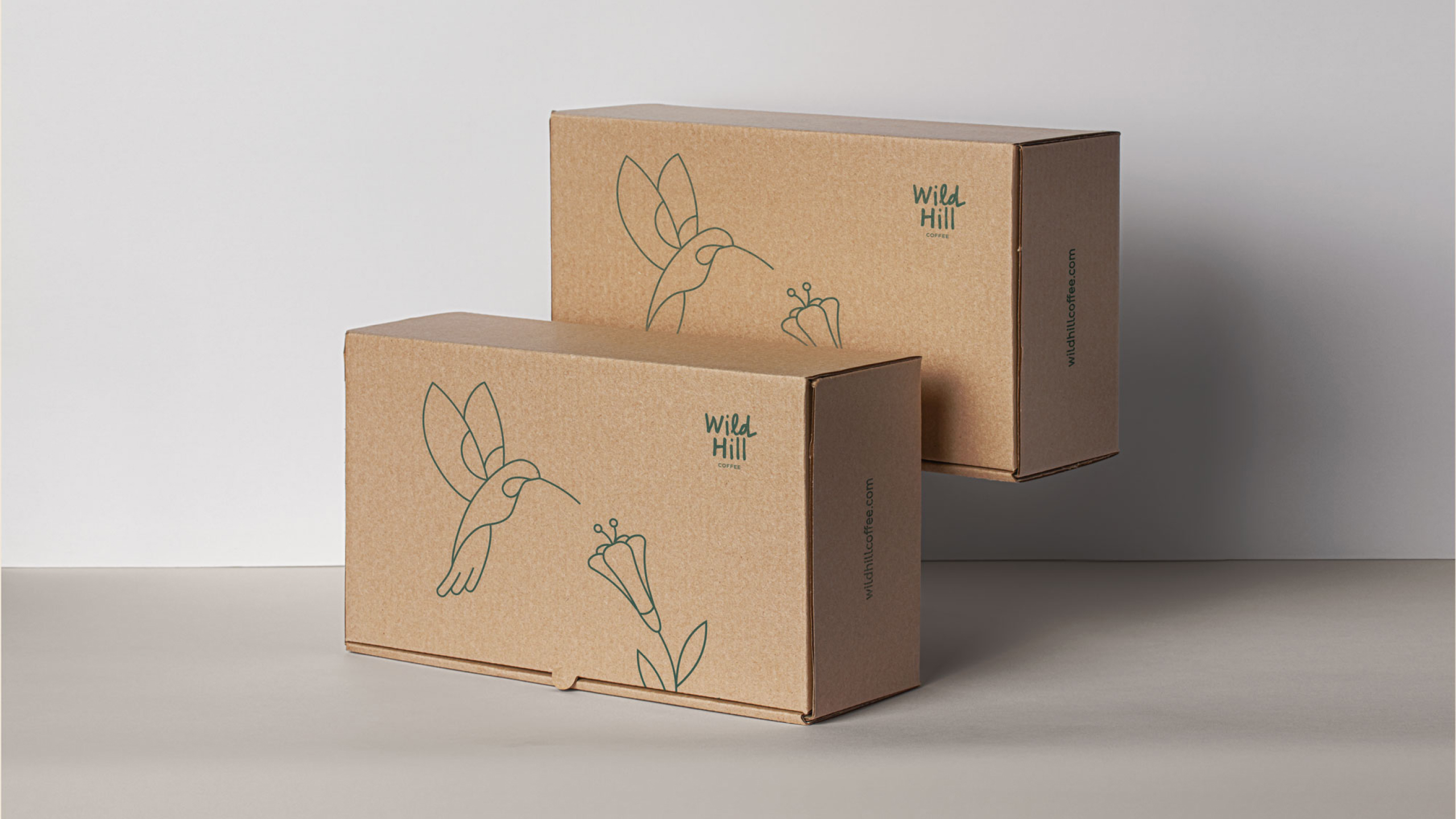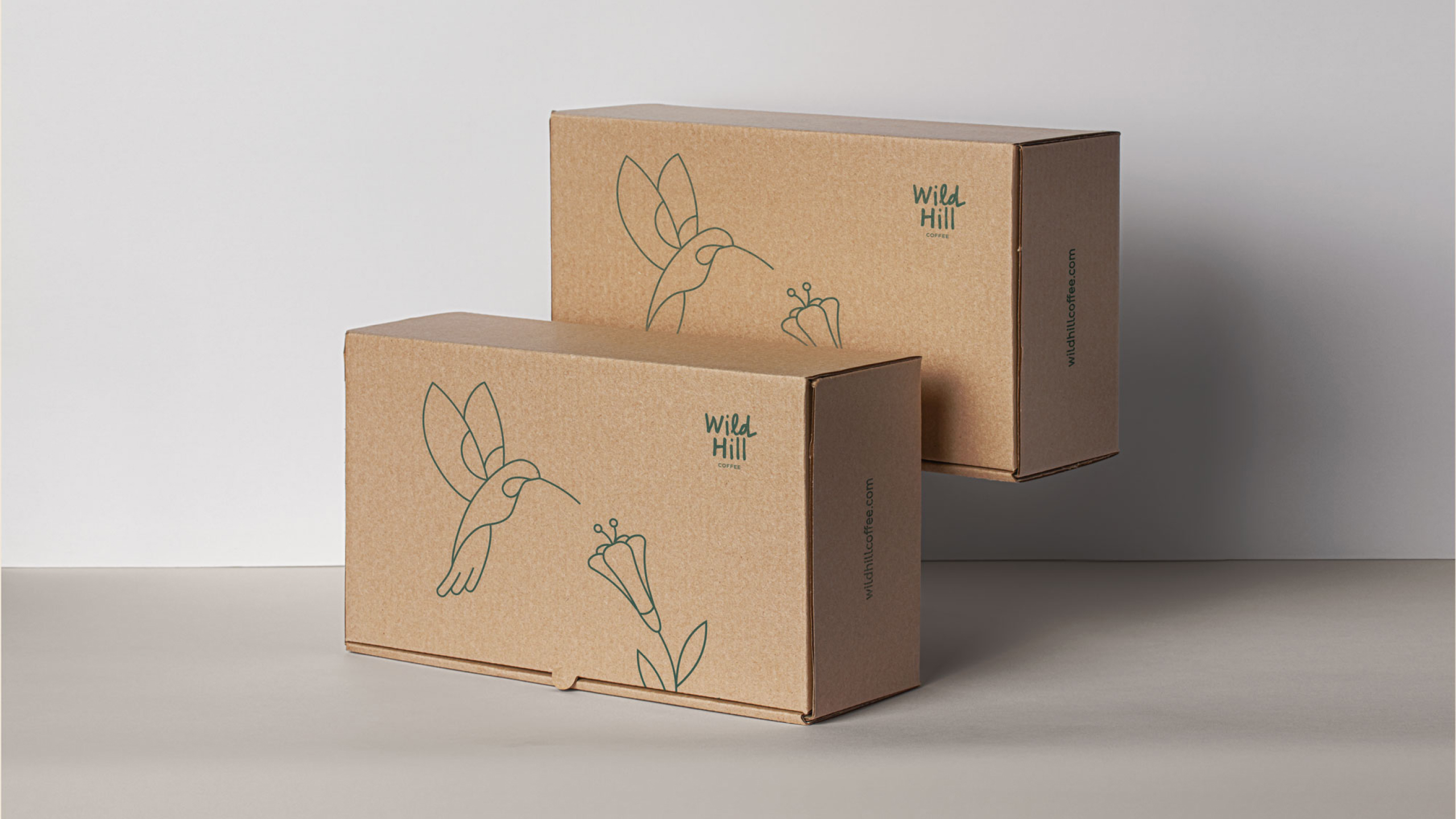 Stage 2: Visual identity
We created a warm, earthy visual language that works across different touchpoints, from packaging to online and even in-store. This included the logotype, colour palette, illustrations, infographics, and a brand manual to create consistency across all touchpoints.
Designing the packaging was a crucial step, as this would be customers' first contact with the brand. We created a visually cohesive line of product labels for different coffee types and adapted them to fit various packaging sizes.
For product photoshoots, we wanted every image to capture the honesty of the brand and the feeling of calm. We achieved this with simple, unprocessed photos bathed in morning light with subtle shadows.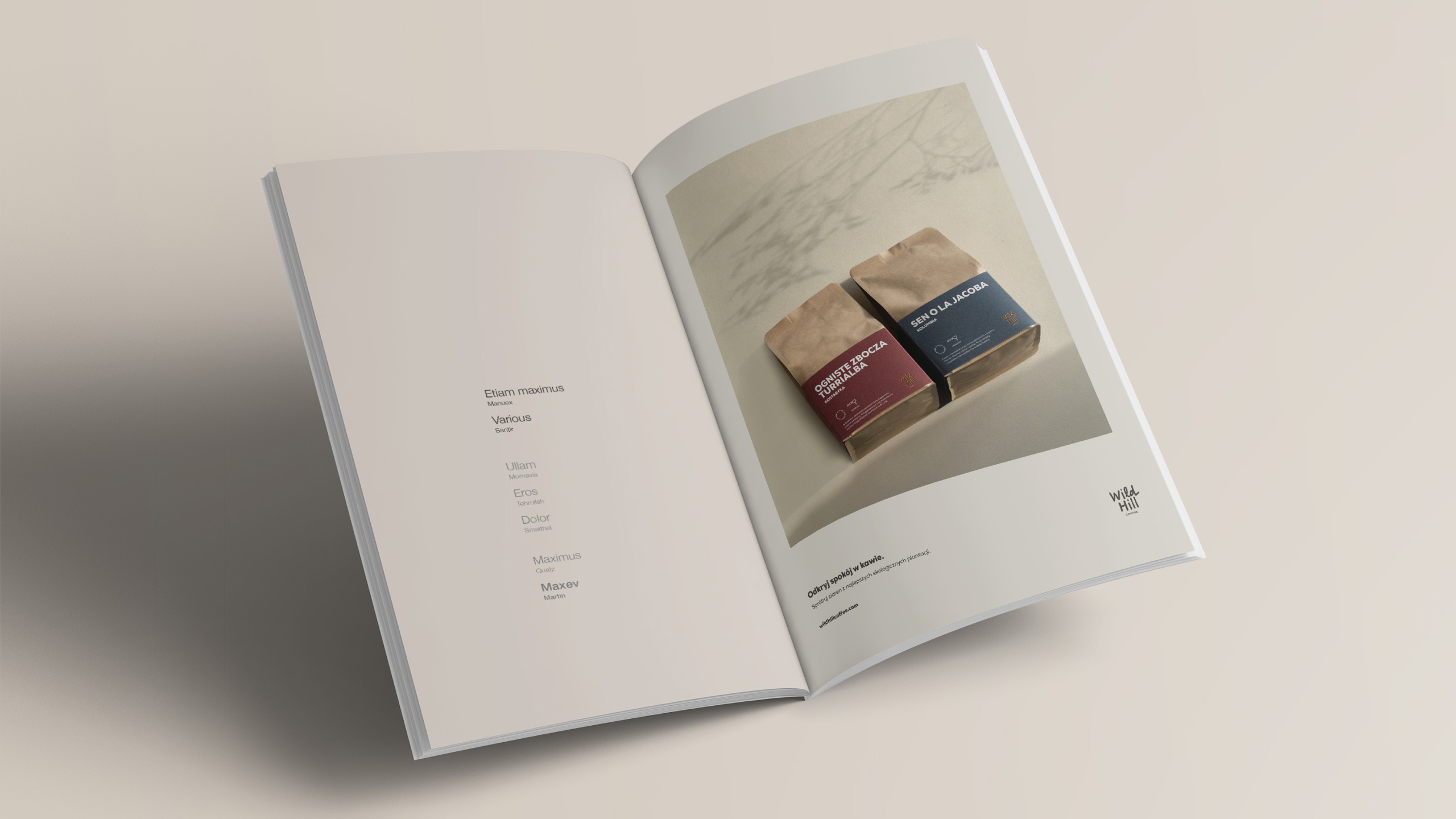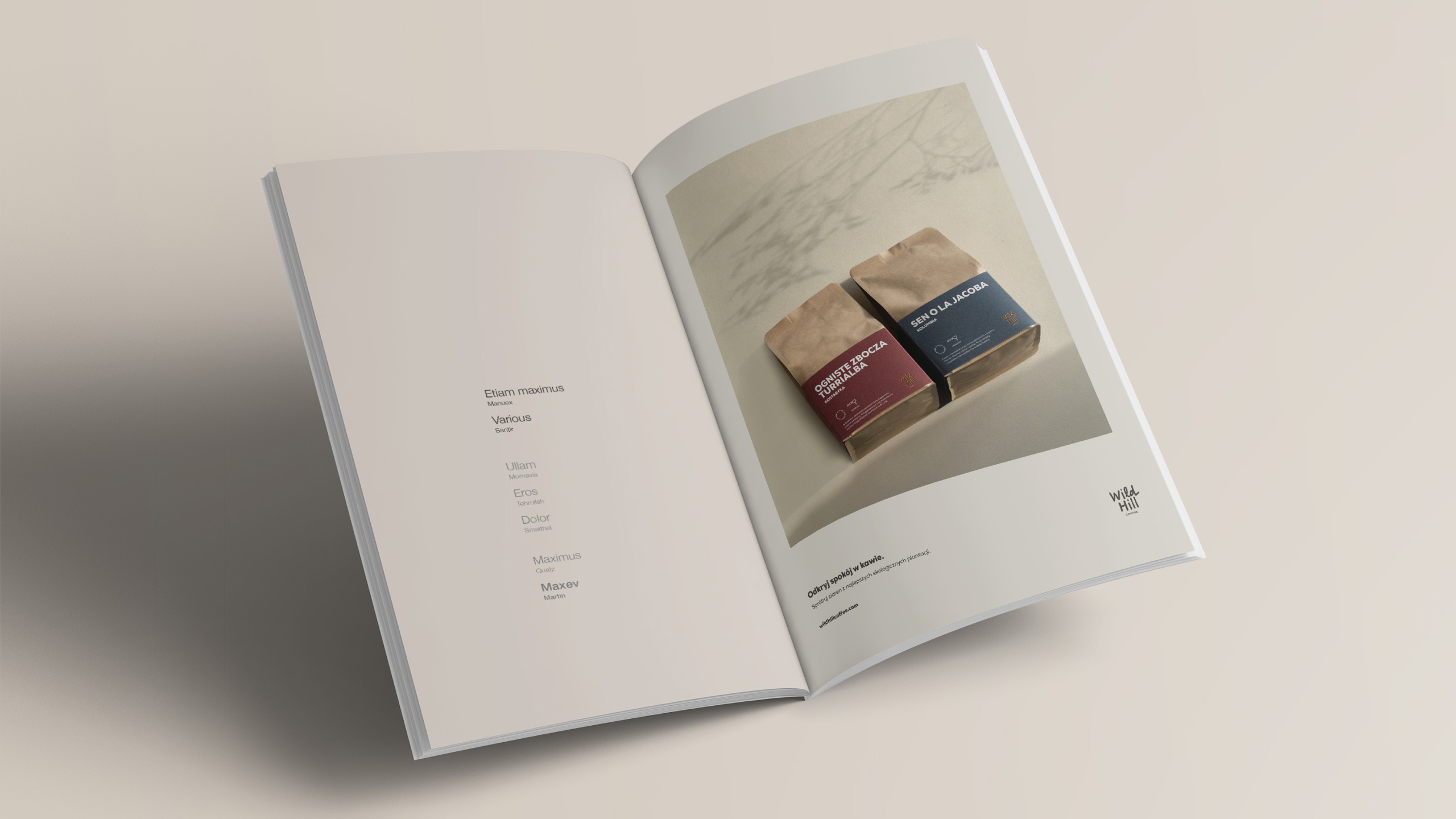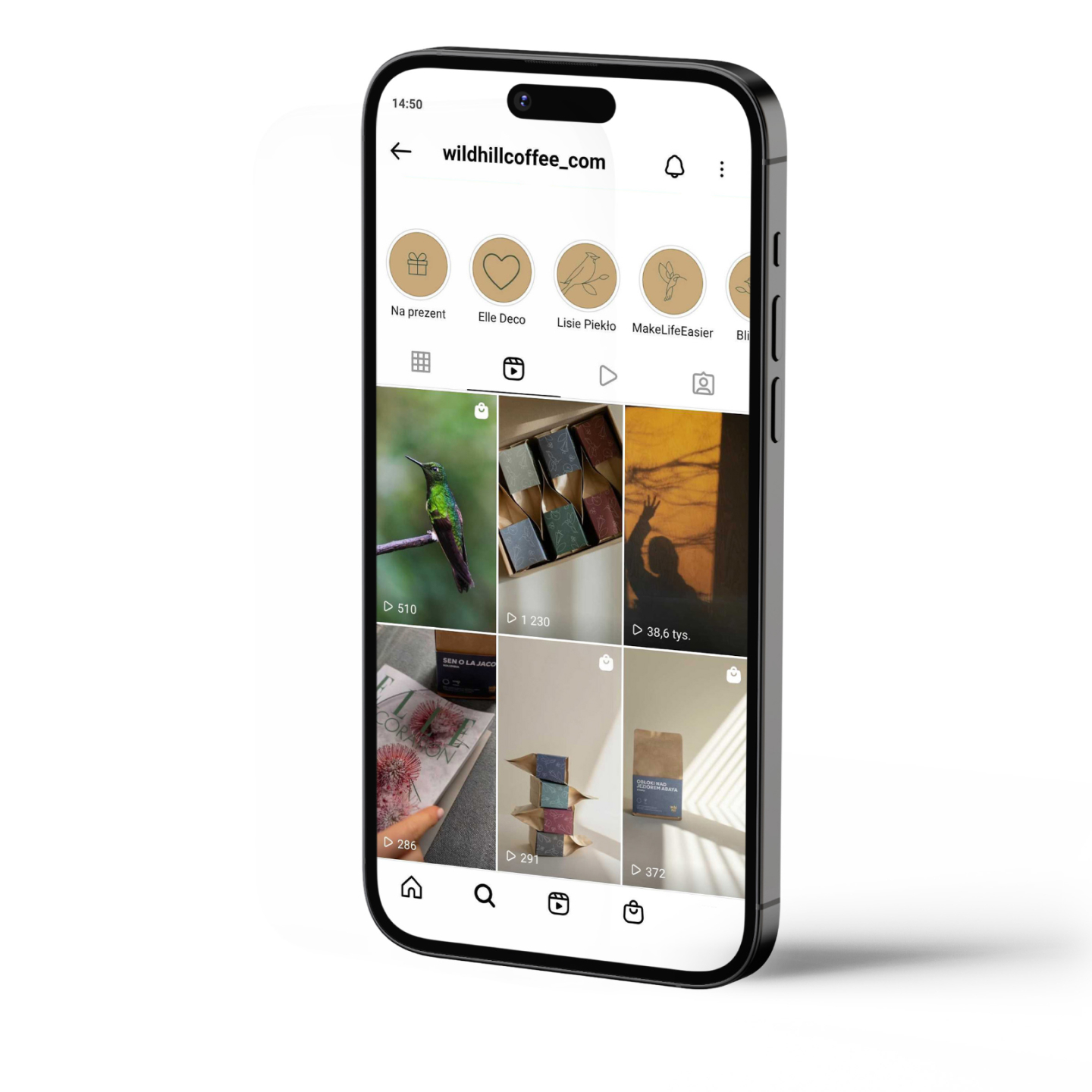 Stage 3: The e-commerce website and social media
The website would be the key sales channel for the brand's expansion into both consumer and trade markets. From art direction to content to photography, we planned every aspect to build connection with new customers.
The site now showcases products, and engages customers with the brand story, all within a fast-loading store that works across desktop, tablet, and mobile.