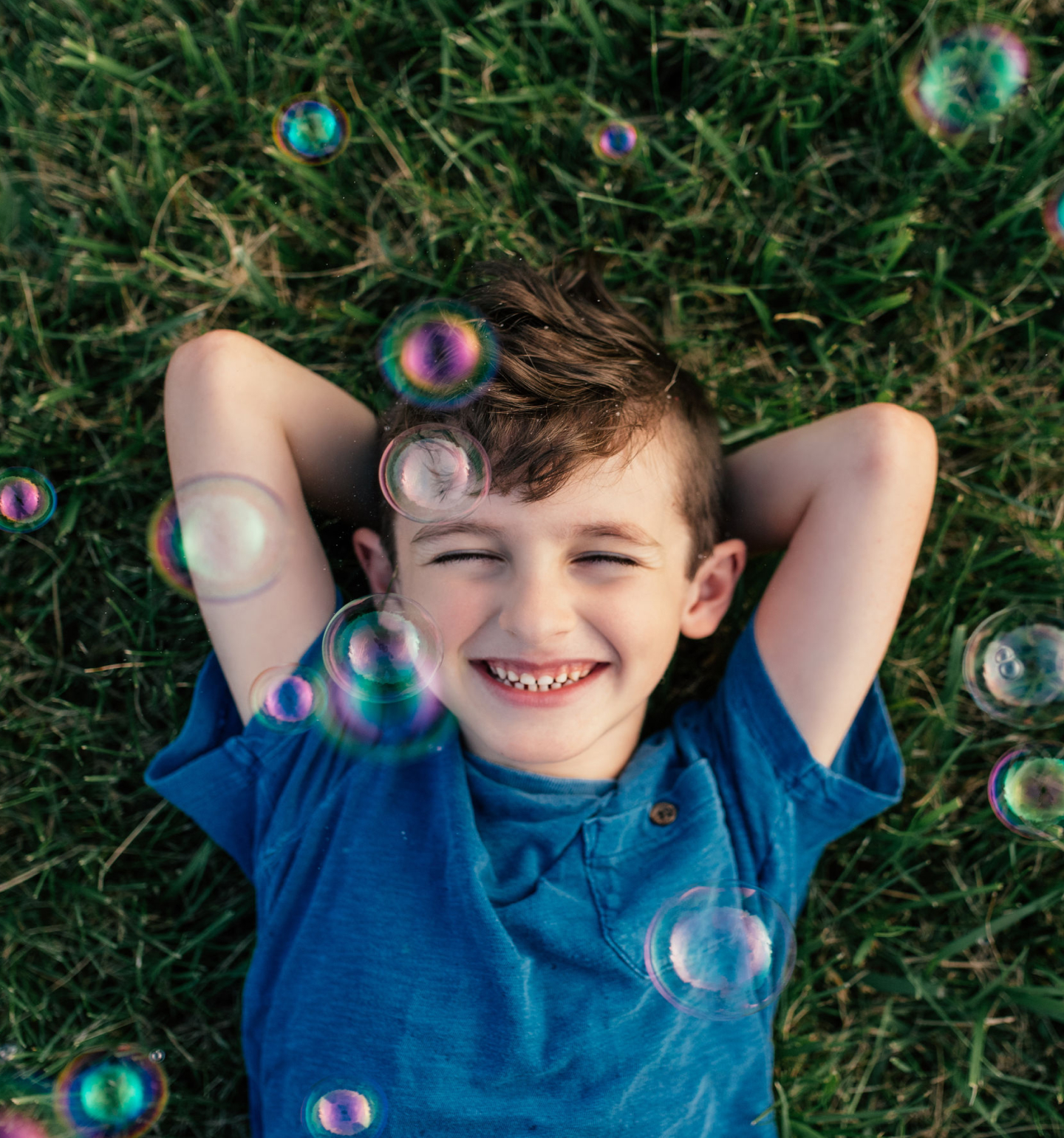 Back
we
+
Vinci Play
Vinci Play design, manufacture and install safe and imaginative playgrounds that bring joy to children all around the globe. Their high-quality equipment is trusted by millions of children and parents in over 50 countries, offering a safe, fun play experience. With their new visual identity, they've soared to new heights, capturing the hearts of kids but also architects, teachers and parents worldwide.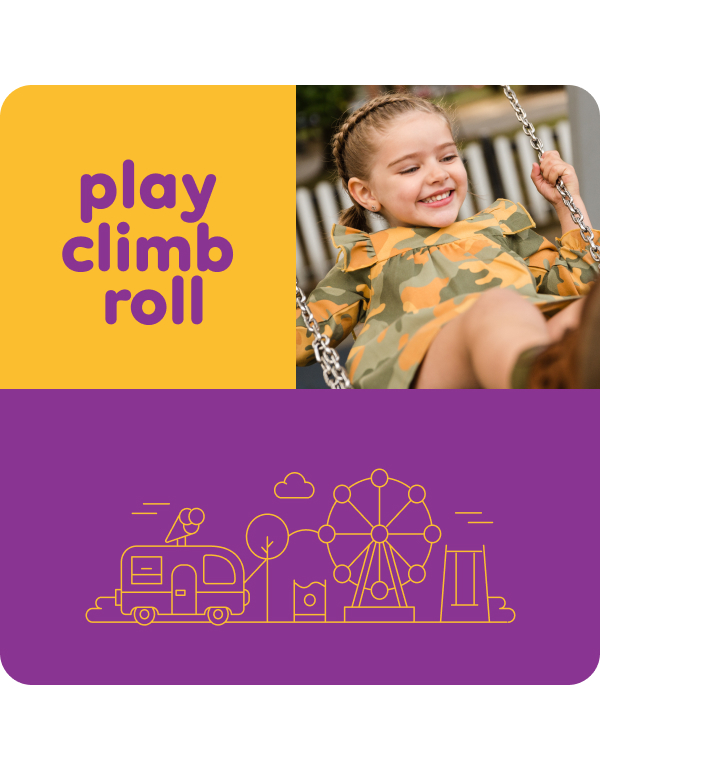 Ladies and gentlemen, boys and girls, gather 'round and let us tell you the tale of Vinci Play…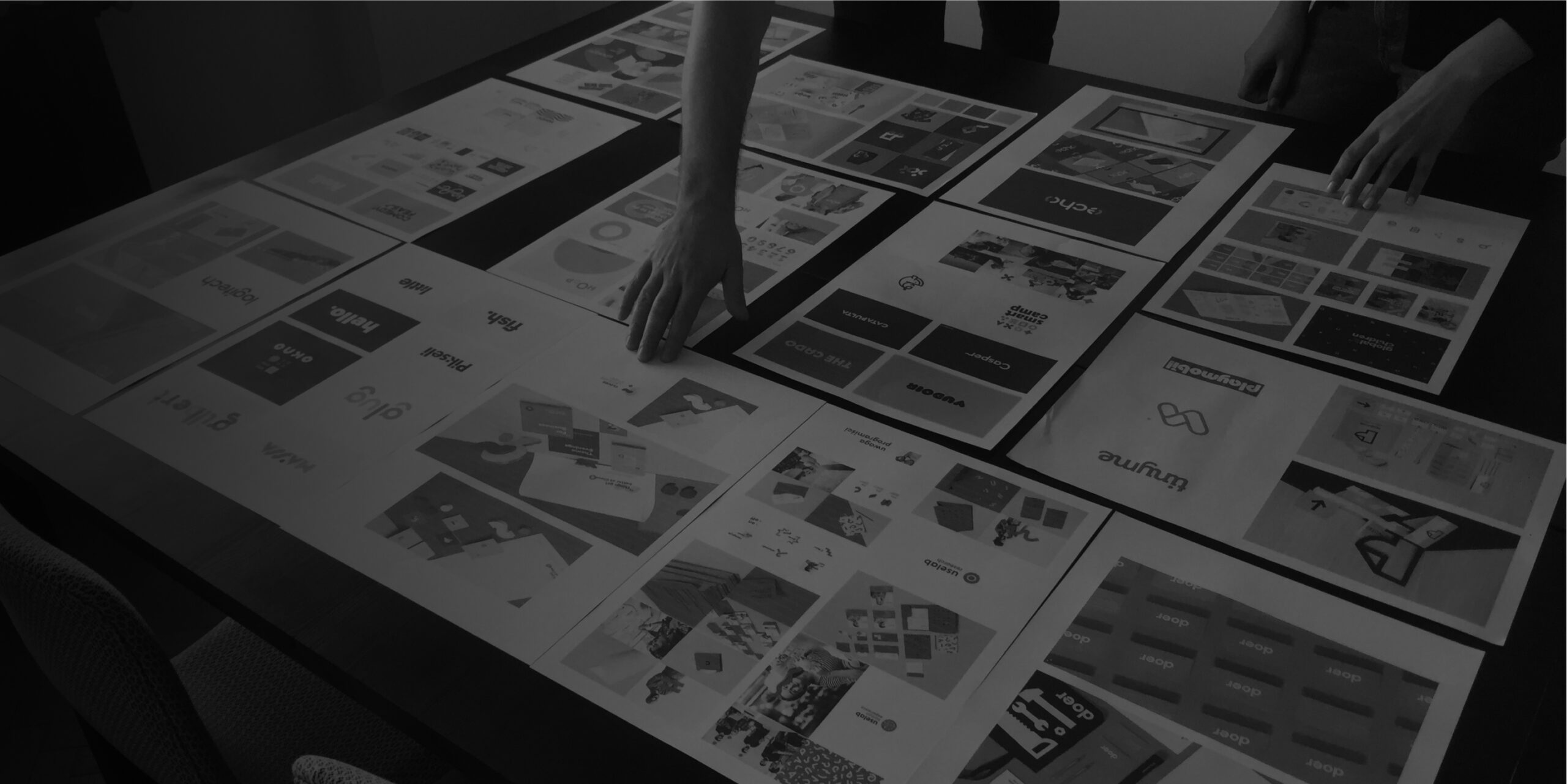 The Brief
While their products have always been outstanding, their visual identity and marketing materials needed more personality. Like their competitors, they focused on the technical aspects of their playground equipment; materials, sizes and safety features. While these things matter, this is not all their customers buy.
The Answer
We were able to change the game for Vinci Play by shifting the focus of their brand away from technical sophistication to the sheer joy and excitement of play. Focusing on play allowed us to create a brand personality that was warm, likeable, and relatable.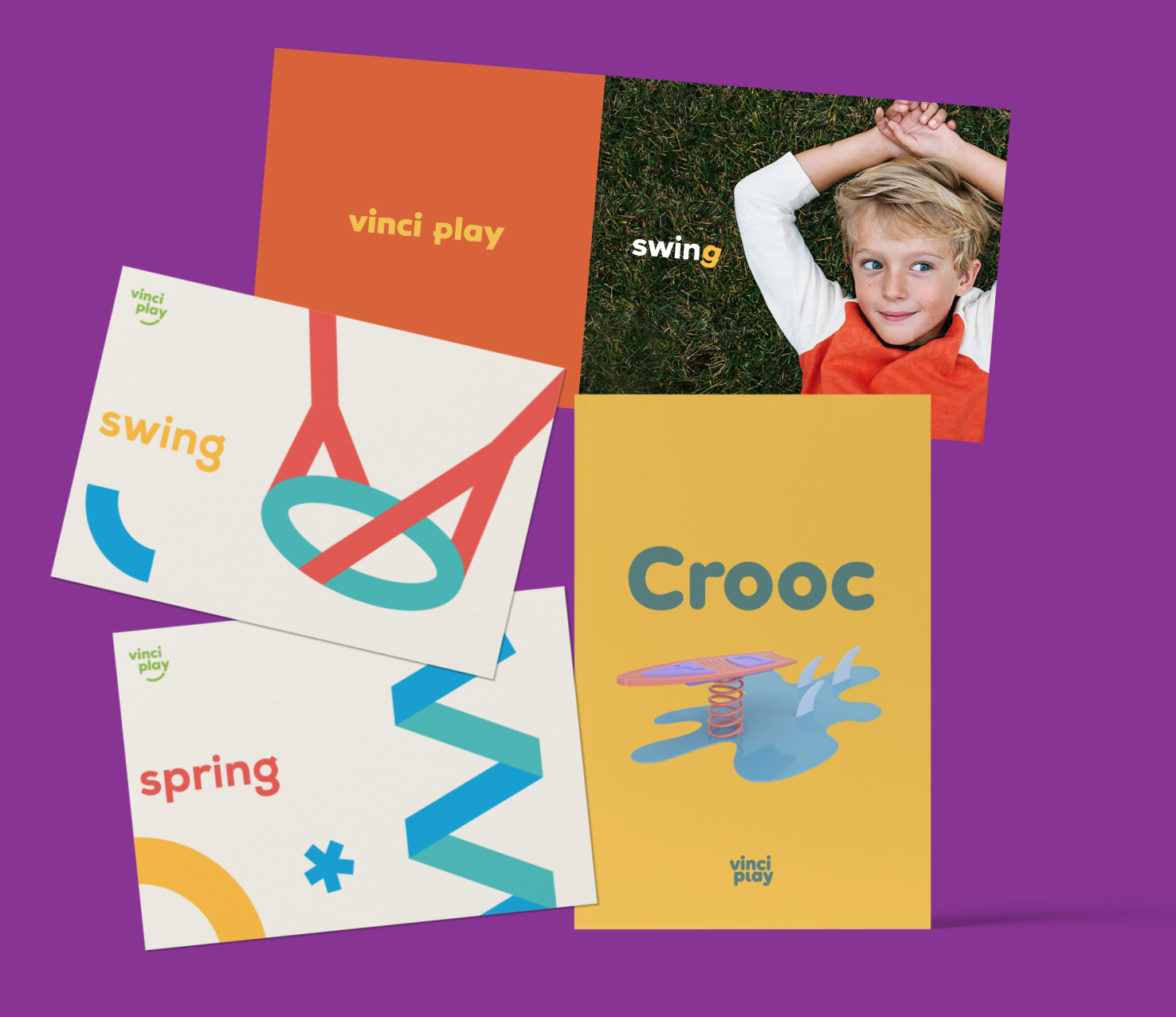 Brand pillars
We established some visual pillars to bring Vinci Play's brand to life: a vibrant colour scheme of violet and yellow, soft rounded typography, complete with funky and fun shapes.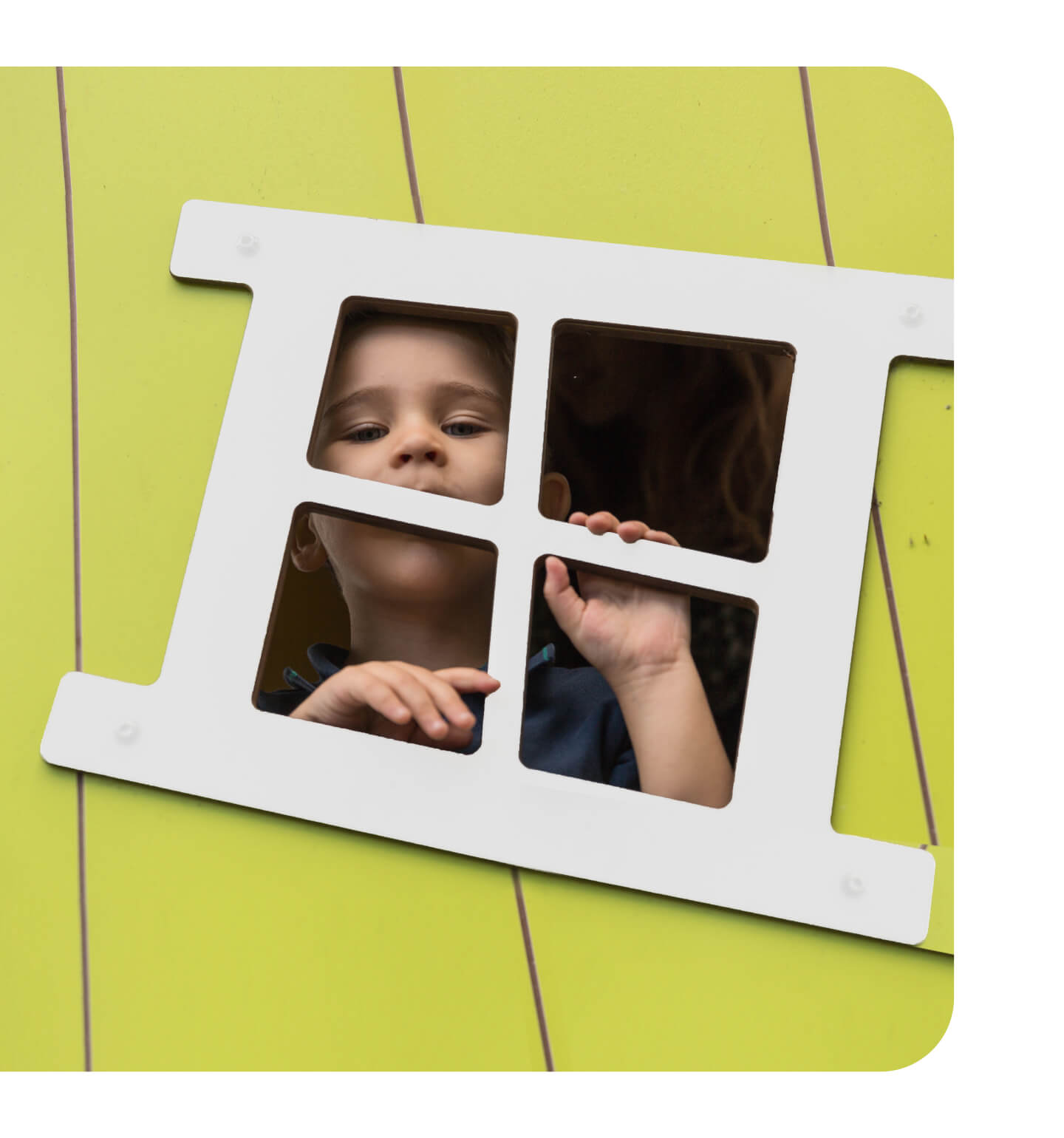 Photography
style
We defined guidelines for photography, emphasising happy and smiling children and capturing the essence of fun, joy, and energy.
Collection
logotypes
We designed multiple logos for their playground equipment collections and a range of icons. We also developed a tone of voice that reflected their brand persona.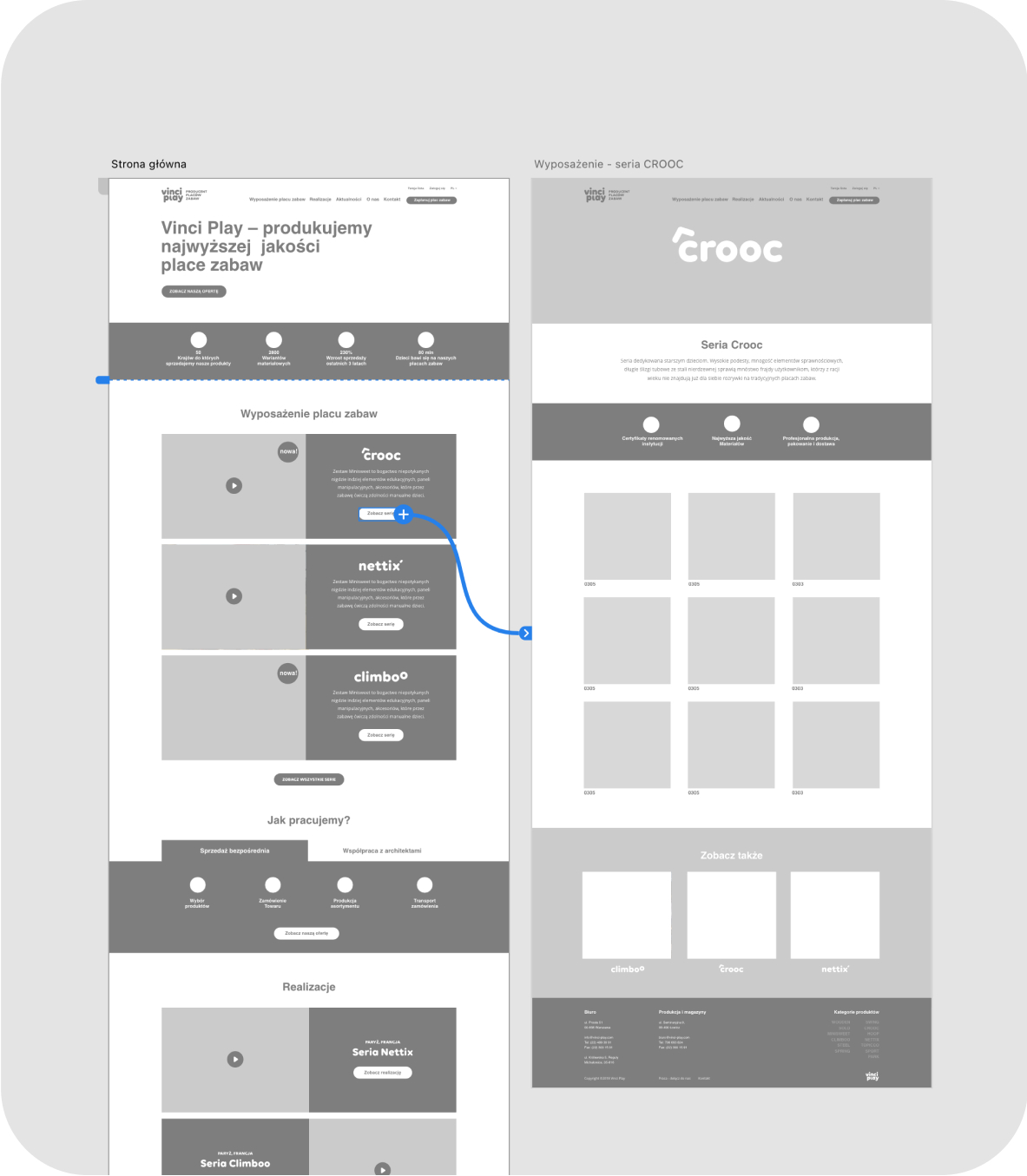 Website
wireframes
We redesigned existing website from the ground up, starting with completely new ux based on predicted user journeys.
Website
designs
Upon wireframe sign-off, we redesigned the visuals incorporating freshly created, vibrant look and feel.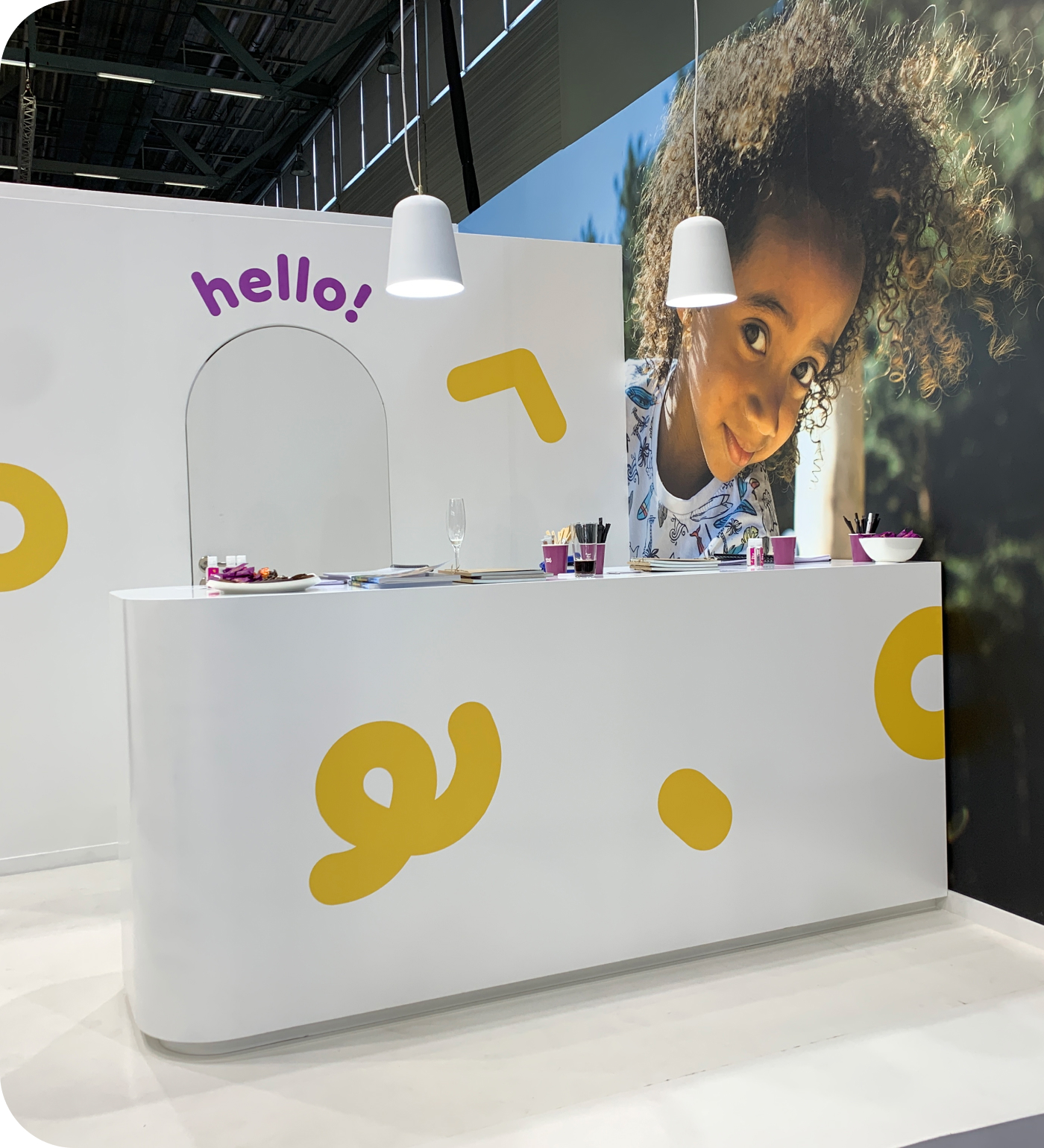 Trade
fair
presence
Our vision was for the brand to be like a ray of sunshine, radiating happiness and energy. The best way to see the impact of the rebrand is at trade shows. Vinci stands, stand out! In a sea of grey, they are a beacon of playfulness.
Promo
items
Last but not least, we designed a series of quirky promo items, incorporating clever copy rooted in brand values of fun and joy.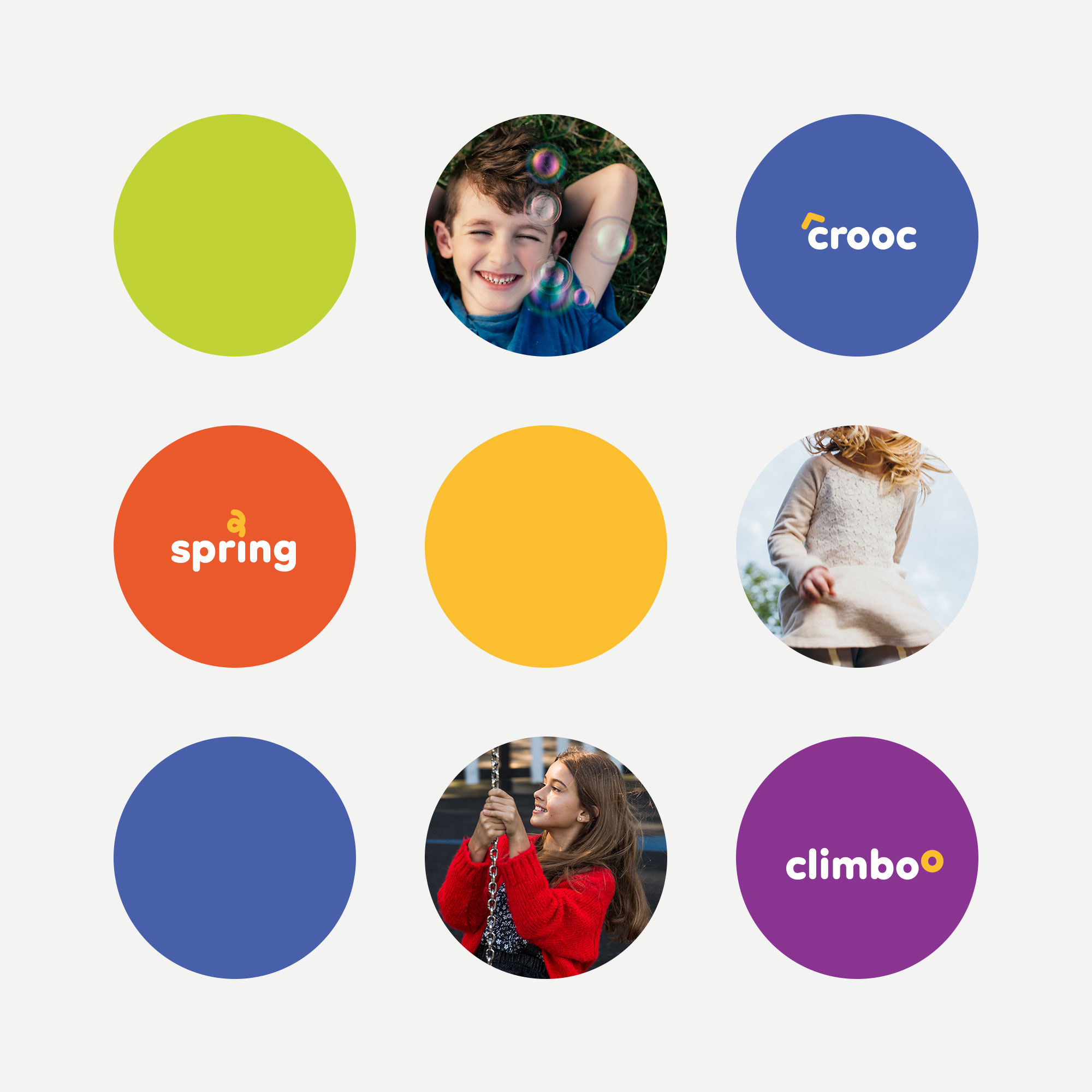 The Outcome
Since partnering with us, Vinci Play has experienced remarkable growth. They've nearly doubled in size each year, and their brand recognition has skyrocketed. Vinci Play is now one of the top playground equipment manufacturers worldwide, leading the way with innovative solutions and exciting new collections.
Our work with Vinci Play even earned us a Silver Award in the Branding category at the prestigious Indigo Awards branding competition.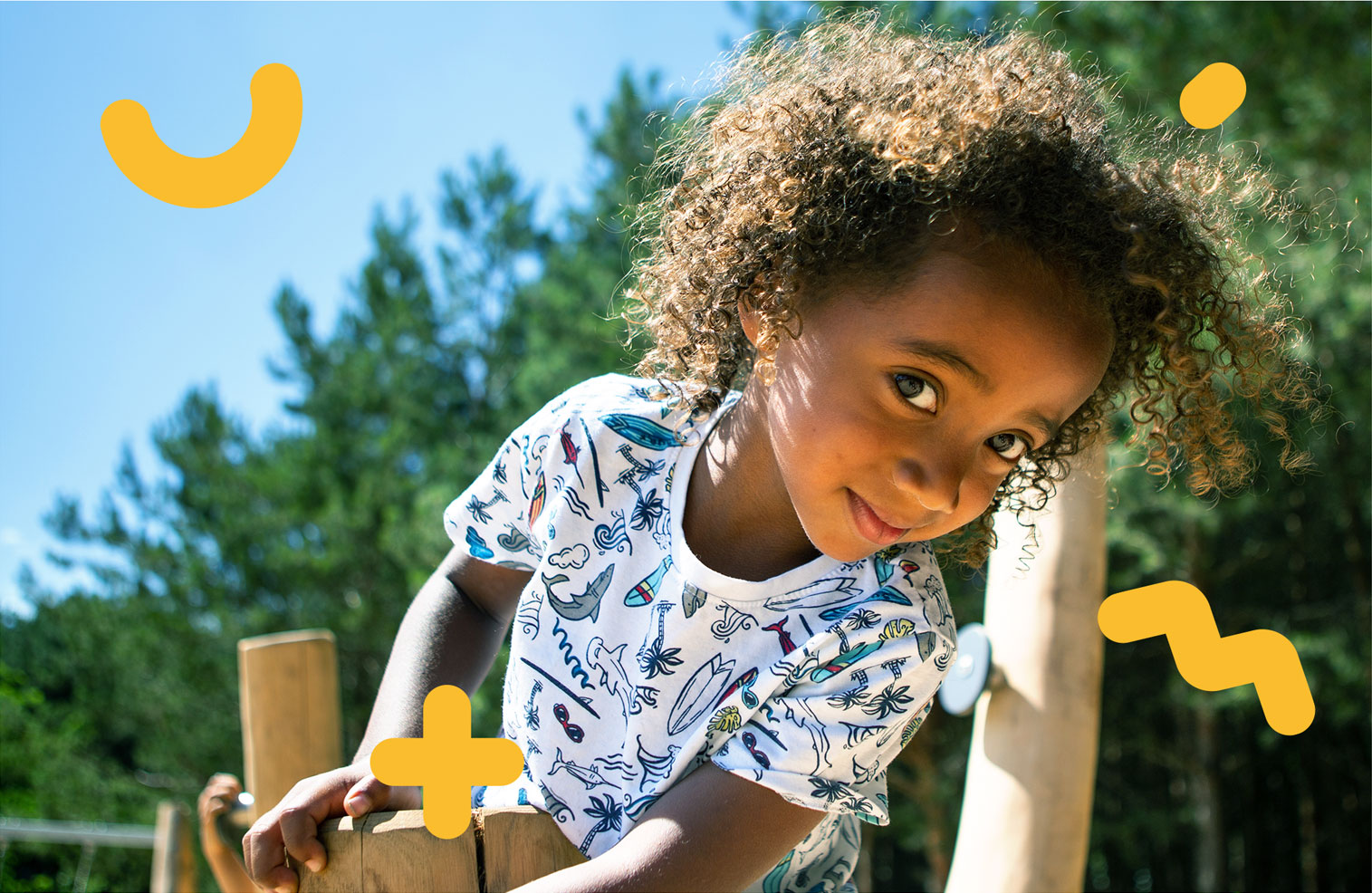 The Testimonial
Here's what Pawel Chodkowski, Vinci Play's CEO, had to say:
"We've been working with We Design since 2018, and they've been instrumental in our success. They didn't just create a visual brand; they helped us create an iconic brand that stands out in the crowded market. We're grateful for their strategic approach and understanding of our target audience. Thanks to them, we've formed a lasting bond with our customers, and our brand keeps evolving while staying true to its unique style."